The gaming community is ecstatic about the new gaming consoles hitting the market; Microsoft Xbox Series X console (November 10th) and Sony PlayStation 5 (November 12th). They are said to be the most powerful home consoles ever made.
Others, however, may not be as enthusiastic about having yet another piece of media equipment in the living room. Unfortunately, for the non-gamers, these new consoles are the biggest yet and will prove a challenge to hide. 
Xbox Series X and PlayStation 5 dimensions
The PlayStation 5 is 390 x 104 x 260 mm (15.35 × 4.09 × 10.23 inches) and weighs close to 10 lbs. It's is the largest gaming console in modern history, and you can see how big it is in this illustration, comparing the PS5 to a Nintendo Switch and a 30" TV.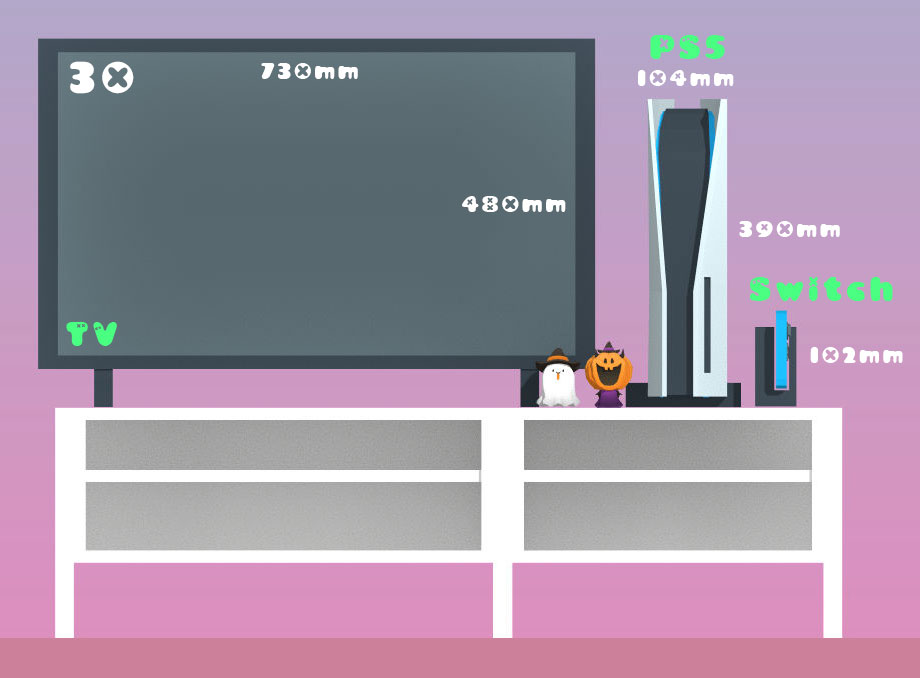 Source: @keisawada Twitter
The Xbox Series X weighs about the same, but is 151 x 151 x 301 mm (5.94 x 5.94 x 11.85 inches). This illustration compares the Series X with a 30" TV and the PS5.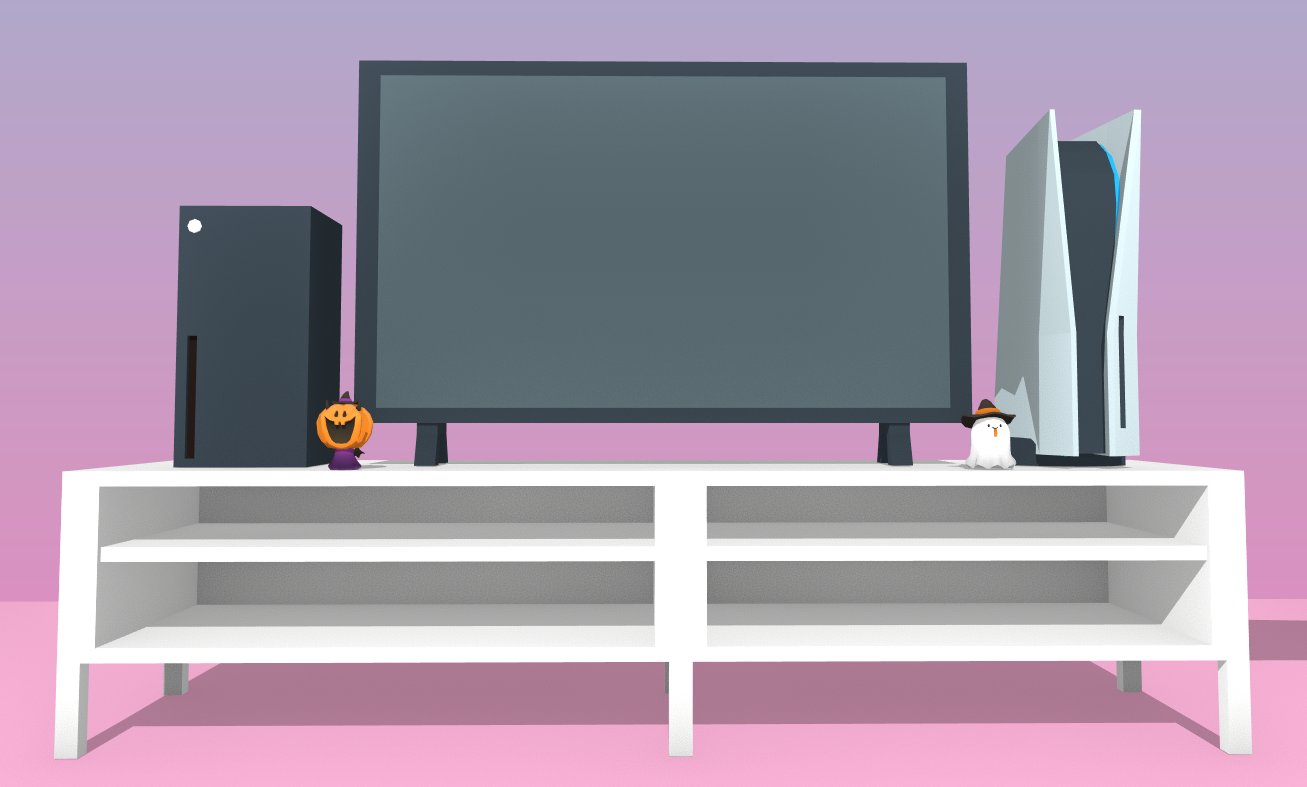 Source: @keisawada Twitter
Needless to say; With their bulky designs and many cables, these newcomers will be another eyesore you wish you could get rid of. And you can. 
IKEA TV stand with cutouts for cables
The Besta TV stand from IKEA is a customer favorite and perfect for gaming consoles. Besta comes in two heights, 15" and 25", and can be bought as single, double, and triple cabinets. For PlayStation 5, you would need to get the larger Besta due to its height.
You can buy the frame without doors, and the Besta TV frame has cutouts in the back of the cabinet, where you can run the Series X or PS5 cables. It also has holes at the bottom of the cabinet, which will prevent the gaming console from overheating.
Image source: IKEA
Hide the Xbox Series X and PlayStation 5 behind cane doors
Now, even if the Besta solves the storage issue, it doesn't solve the fact that you can still see them. The solution is these cane doors, which fit the TV stand frame perfectly. 
Cane doors in Perfect Gray with matching top and side panels, creating a second skin for the TV stand. Legs and knobs in matte black.
Since the open weave doesn't block sound or signal, you can close the cane doors to hide the gaming consoles. It also lets the heat out, which means that the Xbox X Series and PS5 are safe and sound behind closed doors.
The cane doors come in various colors, and for the X series, you can choose either the small, 15", door or the medium, 25", door.
Happy gaming and happy decorating!
----------- 
You might also like: The Besta cabinet hacked with natural cane doors.
For more inspiration, follow @norseinteriors